Elder McKay visits the Dominican Republic, Jamaica, and the West Indies from May 19th to 26th, this visit includes devotionals and a series of meetings with pioneers of Turks and Caicos, Jamaica, Trinidad and Tobago, Suriname, and Guyana.
El elder Kyle S. McKay, a General Authority Seventy, began serving as the new Church historian and recorder on Aug. 1, 2022. Elder McKay previously served as assistant executive director of the Church History Department with Elder LeGrand R. Curtis Jr.
Dominican Republic and Jamaica
The journey began in the Dominican Republic with a devotional to the Caribbean Area General Office employees.
Continued his journey to Jamaica where he interviews pioneers of the Church in this country, followed by a devotional preside by the Elder Jorge M. Alvarado General Authority Seventy, and First Counselor of the Presidency of the Caribbean Area, in the Constant Spring Chapel.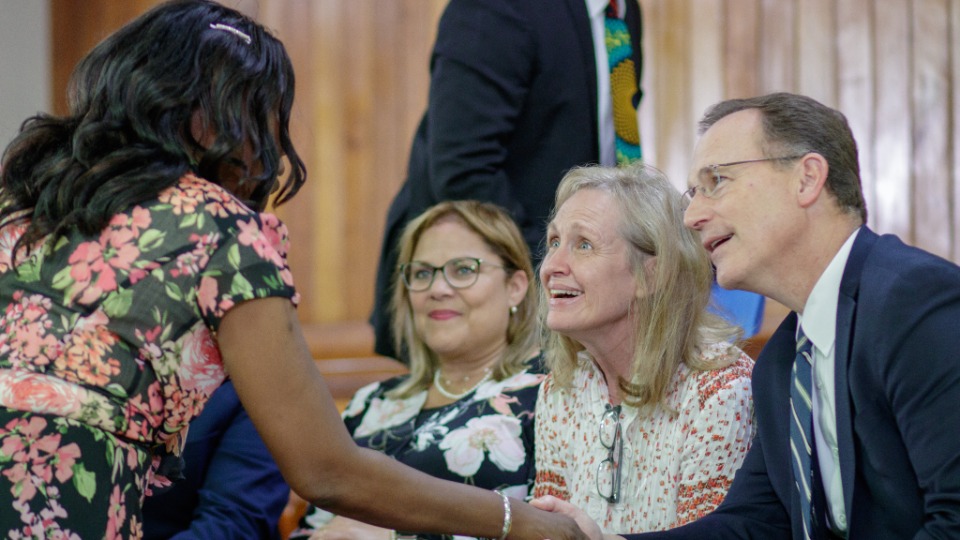 Elder Mckay
We are encouraged to keep our records in our own journals, if we know the Book of Mormon is true, then we must testify that Jesus is the Christ, and give God something to magnify in our writing. Bear a record of sacred things in our journals in order to be a witness.
We are charged to go make a record for others to read so that all will know that they were written before the 2nd coming, records can strengthen others and as a result, the church is collecting stories of faith. Some members will be asked to share those stories in order that all may benefit.
If you are having a spiritual experience, write it down, write it down when you are in the spirit, and give God something to magnify.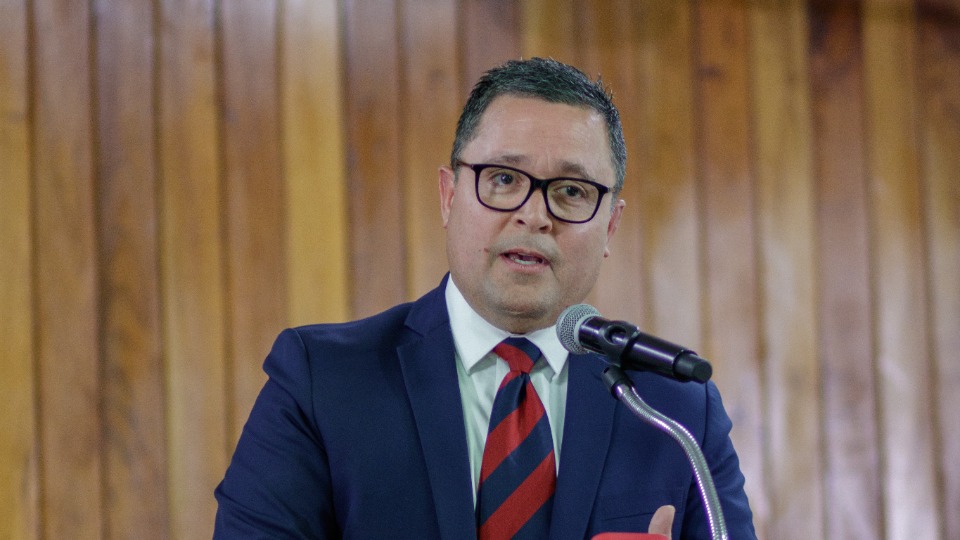 Elder Alvarado
The Lord and the prophet want us to be temple-worthy people, write your impressions down, If you don't remember the impressions, seek the spirit and the important things will come to you, and the spirit will guide you in order to receive great blessings in your life.
It is time for Jamaicans to hold their temple recommendation as a symbol of their worthiness.  The history of the Church is the history of our people.
Trinidad and Tobago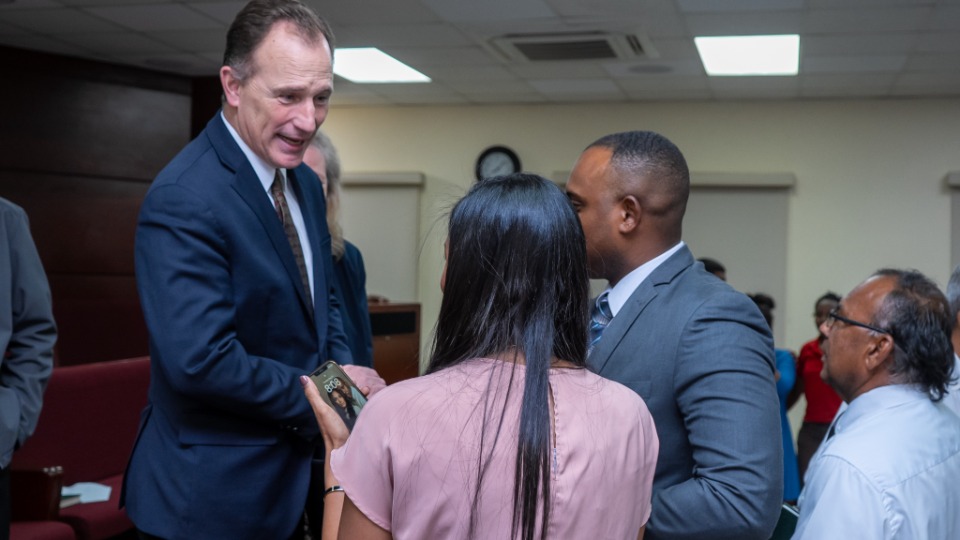 During his address to the saints in the Trinidad Port of Spain stake, Elder Kyle S. McKay provided guidance on determining the correctness of their actions.
"You do need his spirit to guide you in some decisions, if you're not getting direction that you could recognize directly from heaven make a decision. Go to him for confirmation, if you don't get confirmation-move forward anyway. If it's not the right thing God will let you know. God cannot drive a parked car. Get your feet wet in the river Jordan and let him part the waters. If he has an opinion, he will let you know."